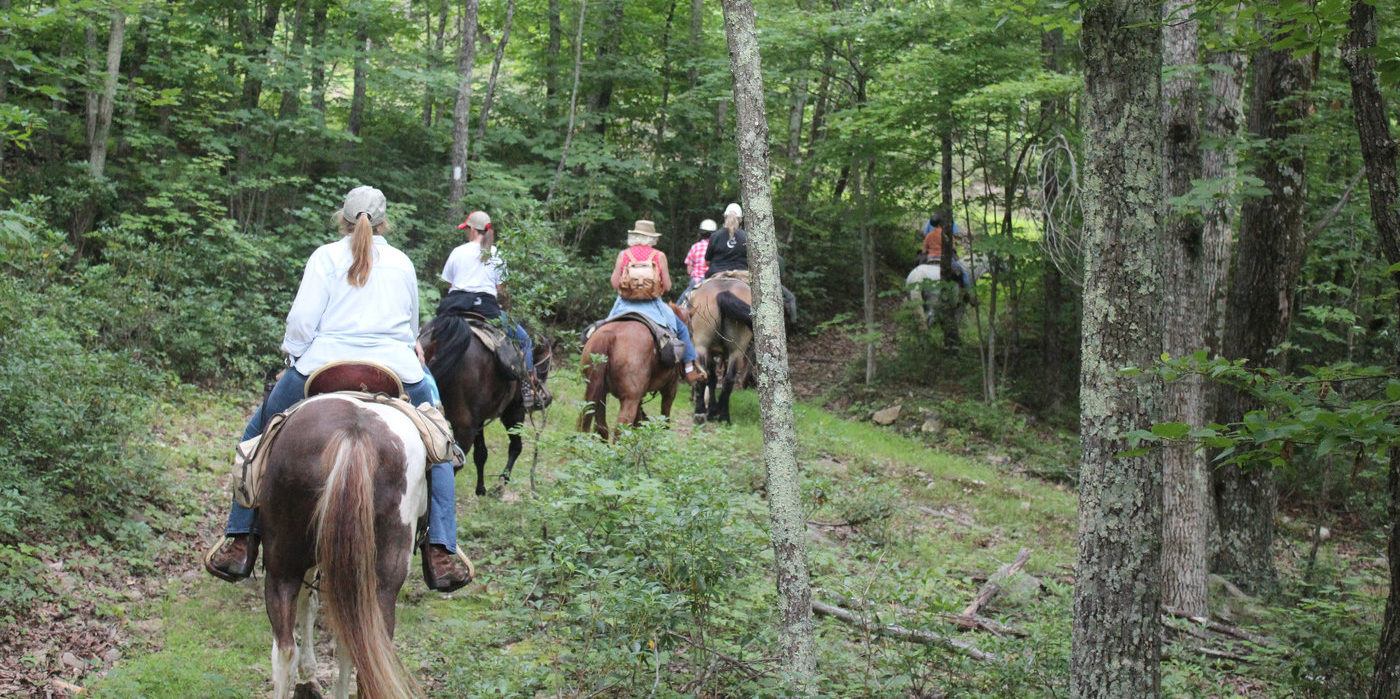 Guided Trail Rides + Overnight Stays
Choose between a half-day or full day ride in the beautiful mountains of the Shenandoah Valley. Your guide will take you on a western trail ride, where you have the opportunity to see wildlife, cross an occasional stream, or just take a break from the hustle and bustle of every day life. Here you have a chance to de-stress, get out in nature, or try a new experience.
We take all experience levels from the novice to the seasoned rider. No experience necessary as we provide a preliminary instructional and safety period prior to heading out on the trails.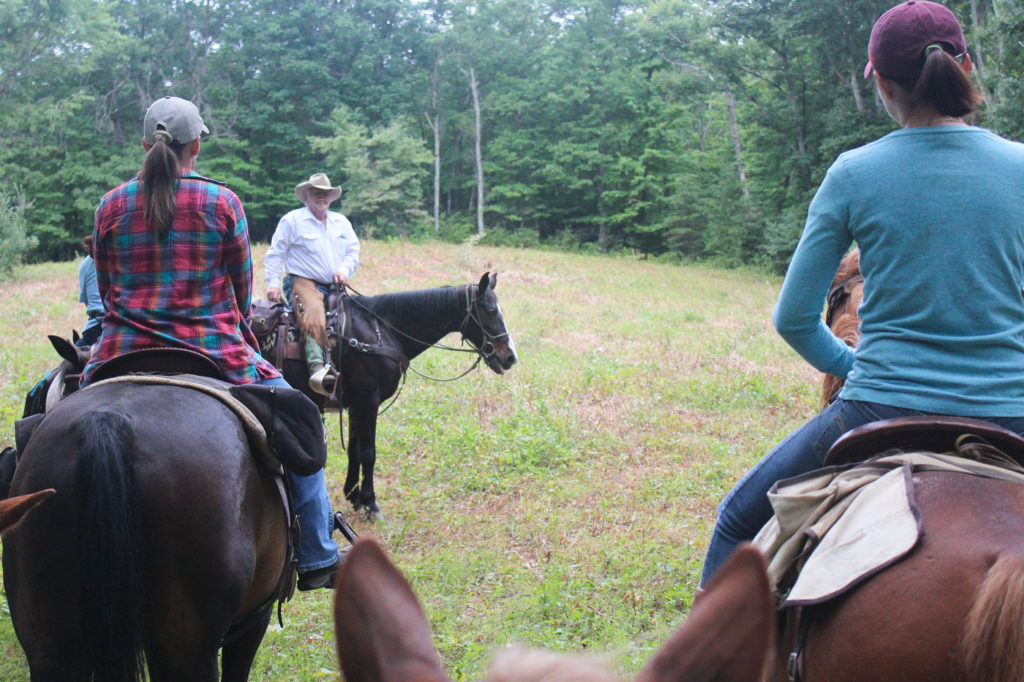 3 hours
$95.00 per rider
Saturday & Sundays Only
5 hours
$195.00 per rider (saddle lunch included)
Groups of 4-12 riders
Monday-Friday
4-5 hours
$225.00 per rider (saddle lunch included)
Monday- Friday
This ride offered by North Mountain Outfitter has been created for riders who want to experience the ultimate in horse back riding in the back country. During this ride you will experience pristine back country at its finest. Riders will ride deep in the mountain ridges, gullies and cross water that will make your heart melt. Bear, deer in abundance in this ride with amazing photo opportunities. You and your horse will be trailered to this pristine area taking approximately 45 minutes from our ranch, but trough some amazing country. In order to give you the best ride possible we will only schedule 4 riders on this ride. Let North Mountain Outfitter take you into our world and the love of our horses.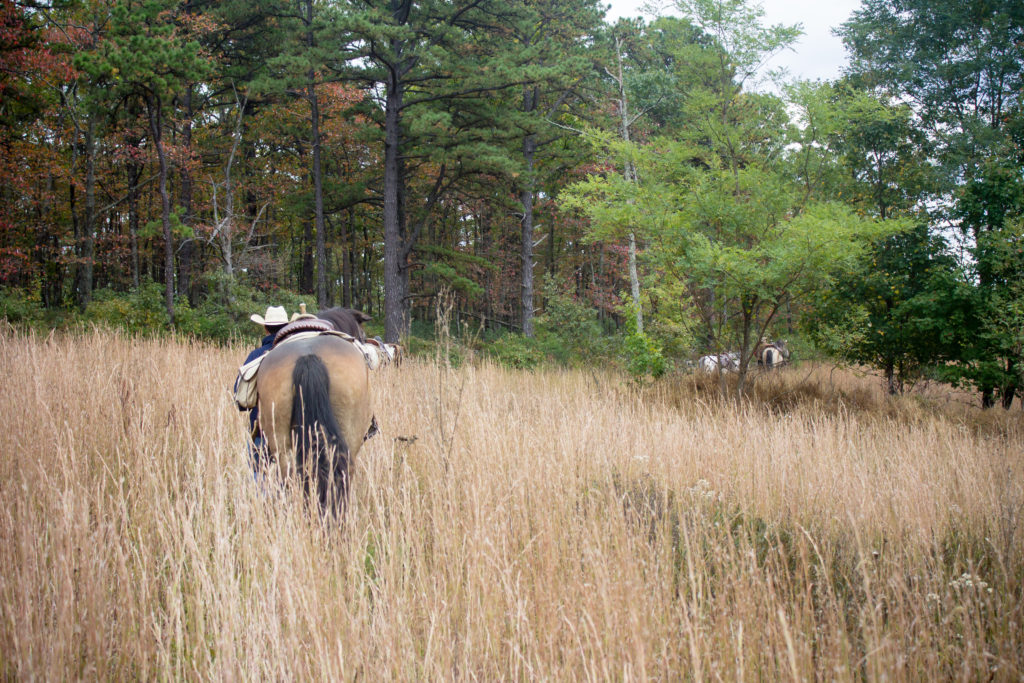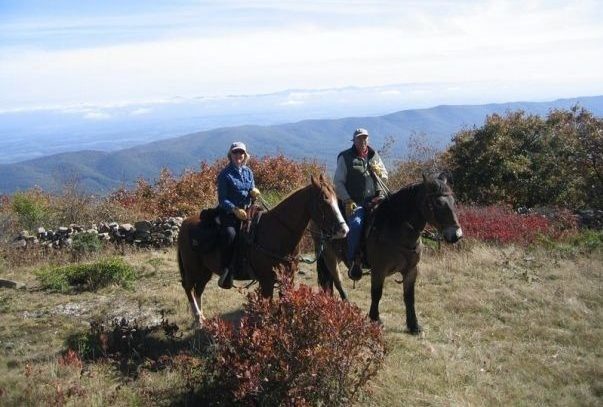 3 hours
$350.00 per couple
(saddle lunch included)
Monday-Friday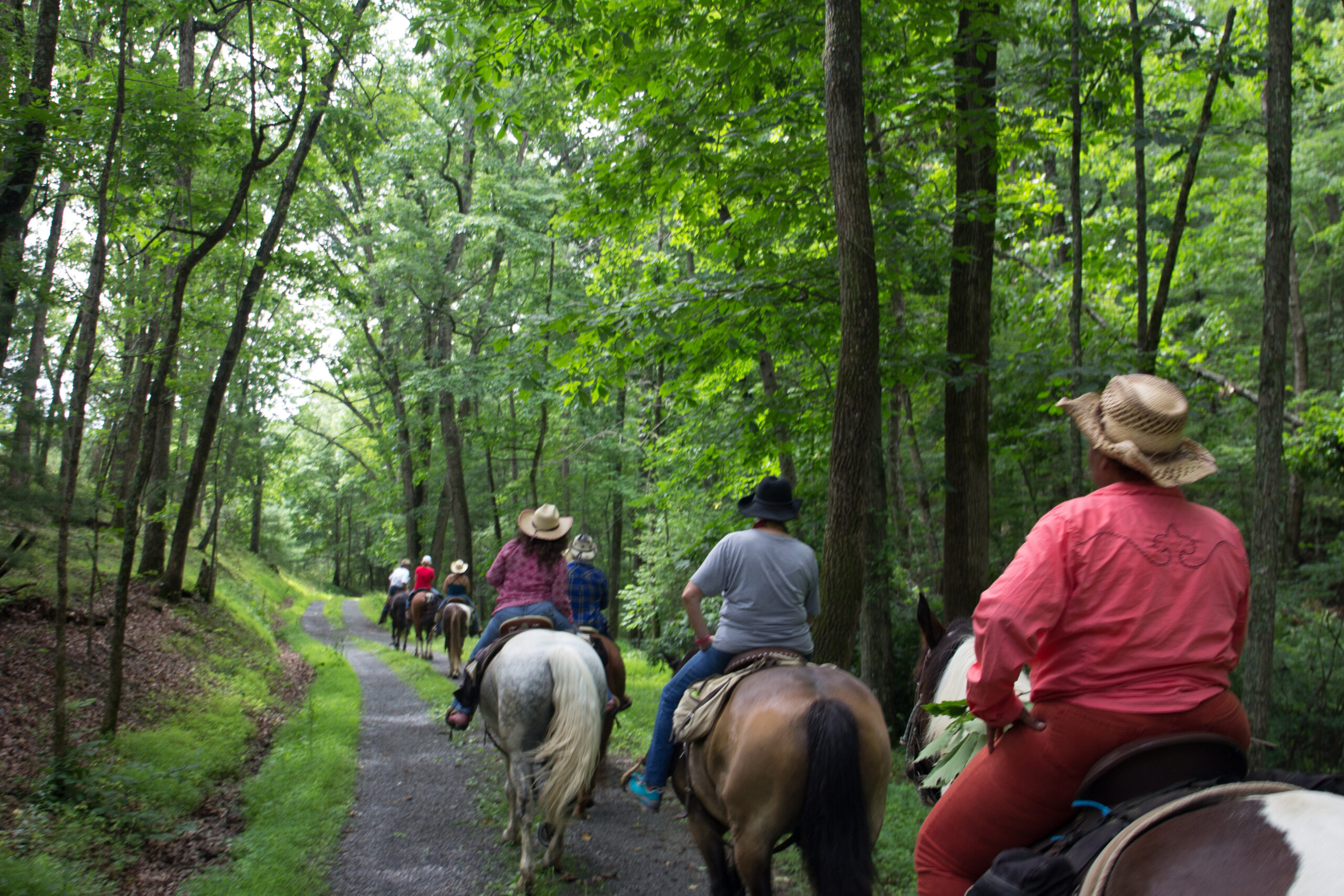 3 hours
$95.00 per rider
4 -12 riders
Monday – Sunday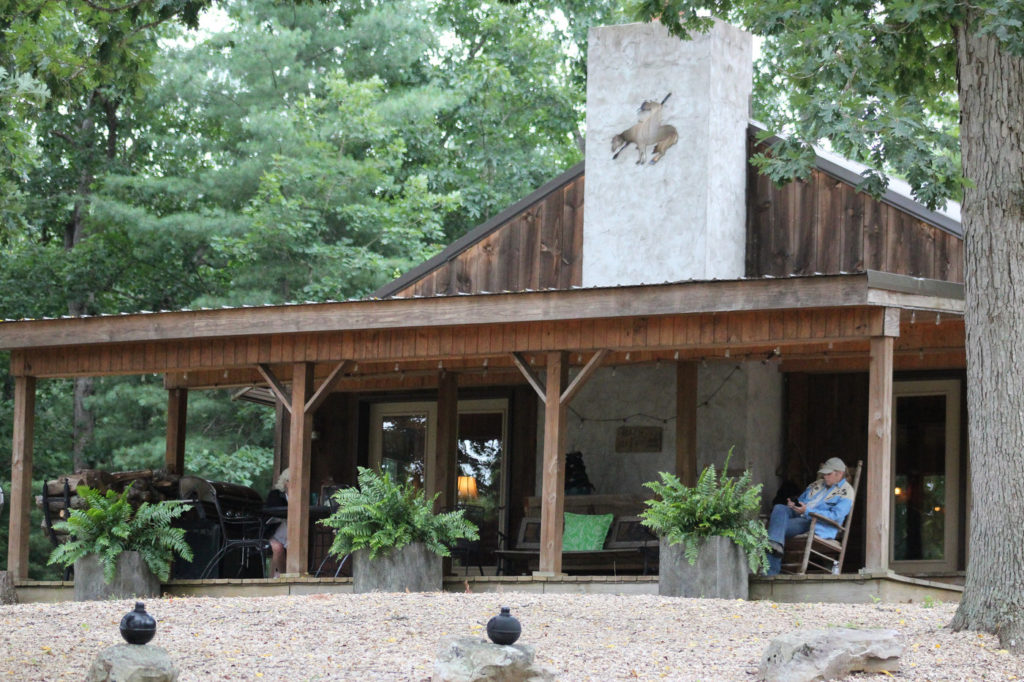 Monday – Sunday
$155.00 plus 4% lodging tax per night
Half or full day ride package additional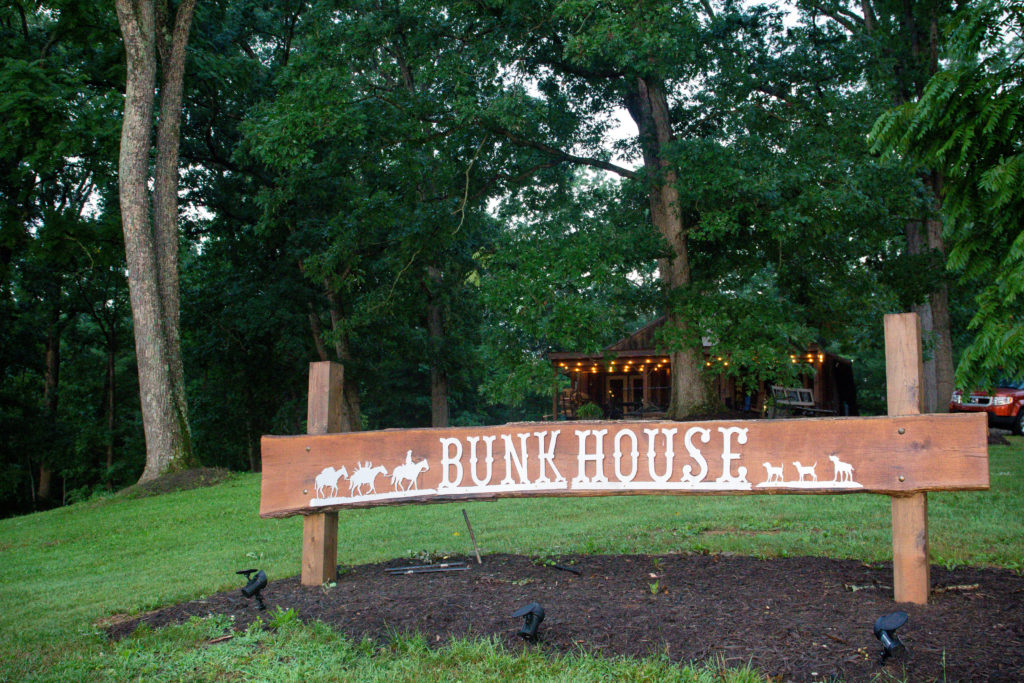 Stay in our cozy bunkhouse for a rustic overnight getaway. Visit the surrounding areas, then head to the Ranch for a unique overnight stay with rustic accommodations, among modern day conveniences. 
Bring a pole to fish in our lake, take a nice hike within our mountainous trails, or bike our country back roads. Here you are surrounded by wildlife and the adventure is yours.
If you are looking for something to do outside of the Ranch, the area offers a wide variety of wineries, historic sites, museums, arts & culture, antiquing, outdoor recreation, shopping, and restaurants.
Guests will have their own private bedroom + private bathroom. Each bedroom has a queen and twin bed, however, bathroom may or may not adjoin bedroom.
$155 a night (+4% lodging tax). Based on double occupancy.
If staying the night after your ride: Riders must arrive at North Mountain Outfitter at 9:00 am for all rides. All rides leave prompty and any late arrivals without notification may result in forfeit of deposit or loss of ride. Check out is by 11 am.
If staying the night before and riding the next day: Please arrive between 4 pm and 6 pm. We are a working ranch and the courtesy of your timely check-in is greatly appreciated. Check-out is within 1 hour of your arrival back to the ranch after your ride.
Please note: If you have any dietary restrictions you may want to bring additional food items with you as we may not always be able to meet each guest's needs.
Use of the hot tub is seasonal and may not be available, or down for maintenance during your stay.
** We are 3 miles from Polyface Farms. Stay with us and go visit!
Rates based per person. Trail routes are subject to change at the discretion of the guide.
Certain mountain trails may require an access permit from the Virginia Department of Game and Inland Fisheries.
If needed, your guide will contact you about obtaining this permit.
Upon confirmation you receive additional information and a checklist of what to bring. Reservations by made by phone or email.
Mastercard, Visa, and certified checks are accepted. We reserve the right to postpone, or adjust our trail route if weather affects safe riding.
North Mountain Outfitter
709 North Mountain Road
Swoope, Virginia 24479 
540.886.7768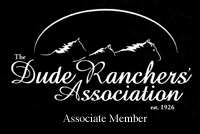 Give the gift of a memory! Gift certificates to North Mountain Outfitter make the perfect Holiday gift, Wedding present, or Birthday surprise. Let us help plan your gfit today!